Podcast chapters provide structure to your podcast and improve the listening experience. Podlove Publisher enables you to manage chapter marks of your podcast episodes.
Getting Started​
The main setting you need is Podlove > Episode Assets > Assign Assets > Episode Chapters.
Choose "Manual Entry" to get a chapter management interface in every episode.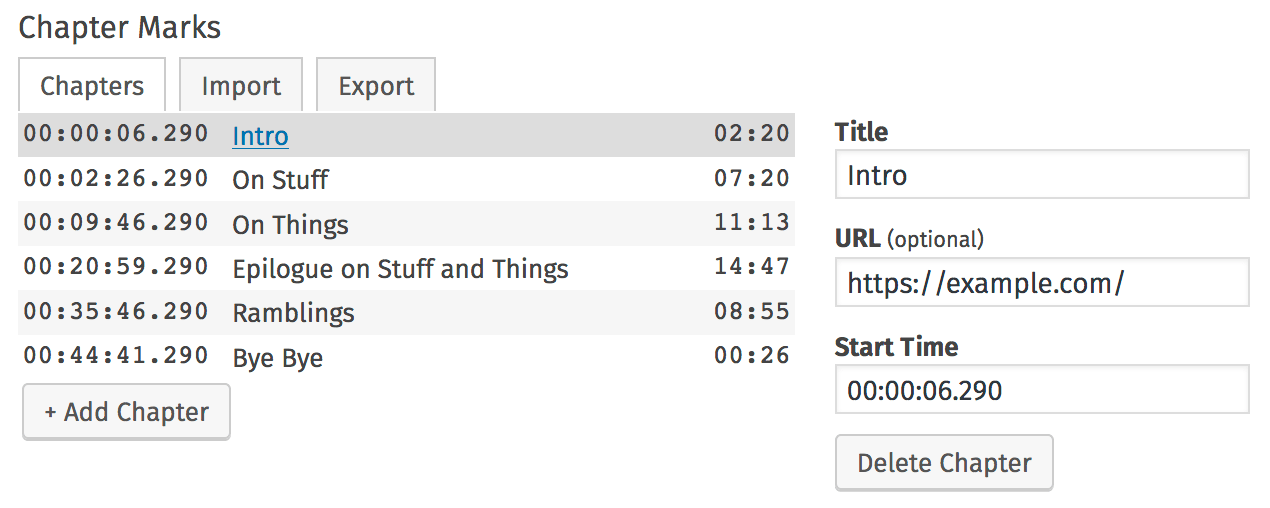 This is the recommended method. If your workflow already produces chapter files, the "Import" tab allows you to import them. Podlove Simple Chapters (.psc), Audacity Track Labels, Hindenburg project files and MP4Chaps (.txt) are supported.
Using Assets​
Alternatively you can define a chapters asset and put the chapter files next to your audio assets:
Create a chapters asset
Choose this asset in Podlove > Episode Assets > Assign Assets > Episode Chapters